Introducing wait time predictions at Hamburg Airport … and soon in top locations around the world!
Our quest towards outsmarting airport waiting times have just reached a new milestone at Hamburg Airport. As a world wide first, FLIO is now able to show you waiting time information, based on the time it took other passengers to go through security.
Letting you plan ahead so you don't miss your flight and saving you precious time that you can enjoy with your family and friends or in that important meeting during your business trip.
How can I find the wait time predictions?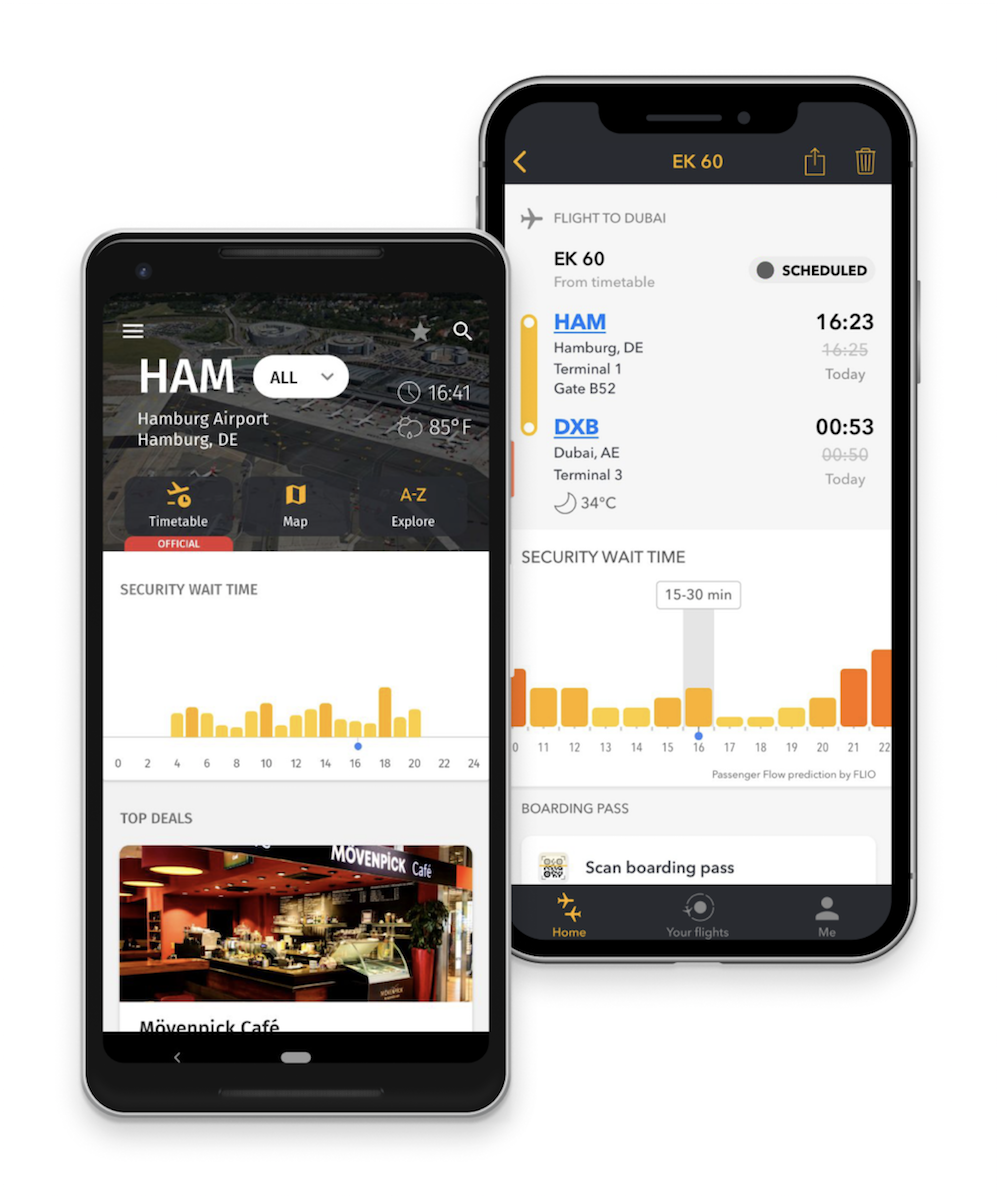 It's simple. Just go to the Hamburg Airport screen in the app. You will see the daily wait time prediction behind the header. This is particularly useful if you want to plan ahead and book your flight in a quieter time, or if you need to drop someone at the airport.
Do you already know what flight you will take? Add it to the FLIO app and you will see your personalised security wait time prior to departure. Just head over to My Flights (iOS) or My Journey (Android) and you will see it.
How can I participate?
FLIO's wait time predictions are a collaborative solution, where each traveler contributes to having more accurate data. To participate, you just need to add your flight and let FLIO follow your progress through the airport on the day of your departure.
Sounds great, right? So, go ahead! Add your next flight or check at any time the security wait times at Hamburg Airport. And remember to contribute to the community in your next journey! Soon we will have more wait time predictions in top airports around the world!
FLIO is available on Google Play and the App Store.