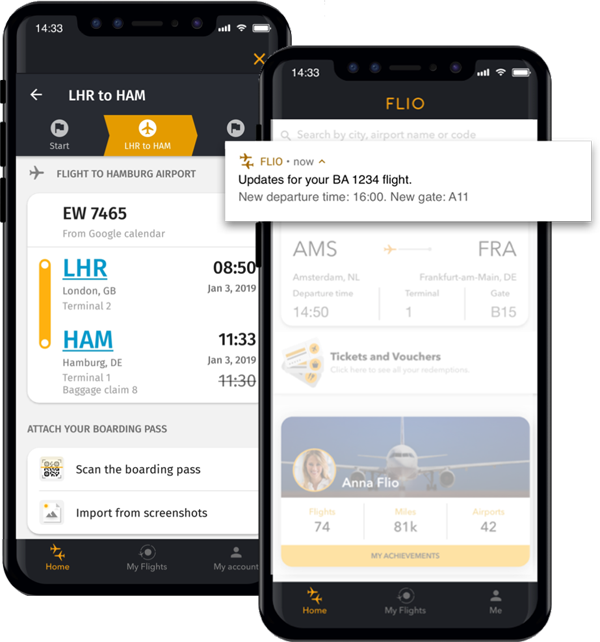 VERPASSEN SIE KEINEN FLUG
Erhalten Sie Echtzeit-Updates zu Ihren Flügen: Zuerst informiert bei Verspätungen, Gate-Änderungen, Informationen zum Boarding Status und zur Gepäckabholung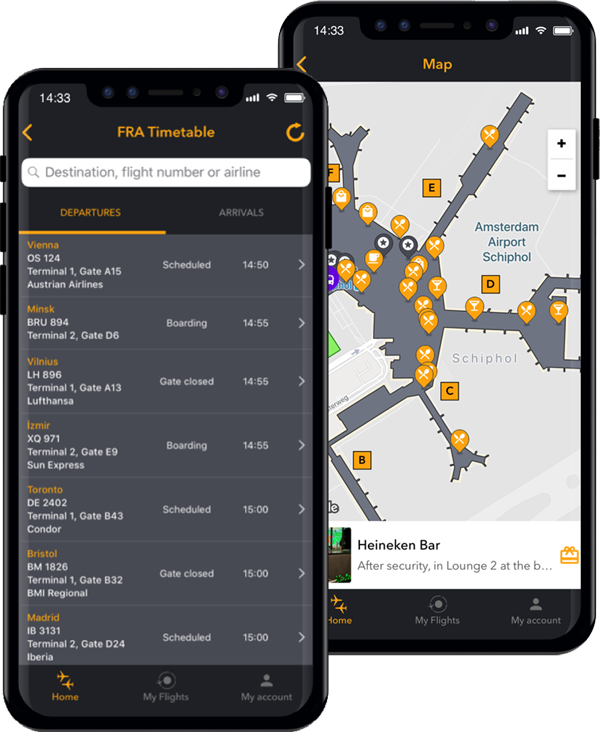 FLUGHAFEN ORIENTIERUNG
Direkter Zugang zu allen wichtigen Flughafen-Informationen: Ankunfts- und Abflugzeiten, Gate-Positionen, Restaurant- und Shopping-Tipps, Karten der Terminals bis hin zu Transferoptionen... wir lassen Sie nicht im Stich!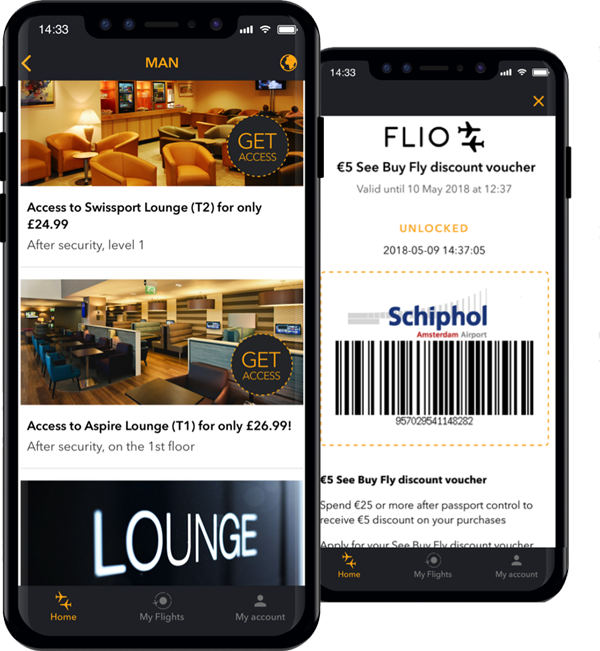 SPAREN SIE ZEIT UND GELD
Erhalten Sie Zugang zu über 400 Flughafen Lounges, reservieren Sie Ihren Parkplatz an über 200 Airports und sparen Sie durch unsere Gutscheine und Vouchers von unseren globalen Partnern auf der ganzen Welt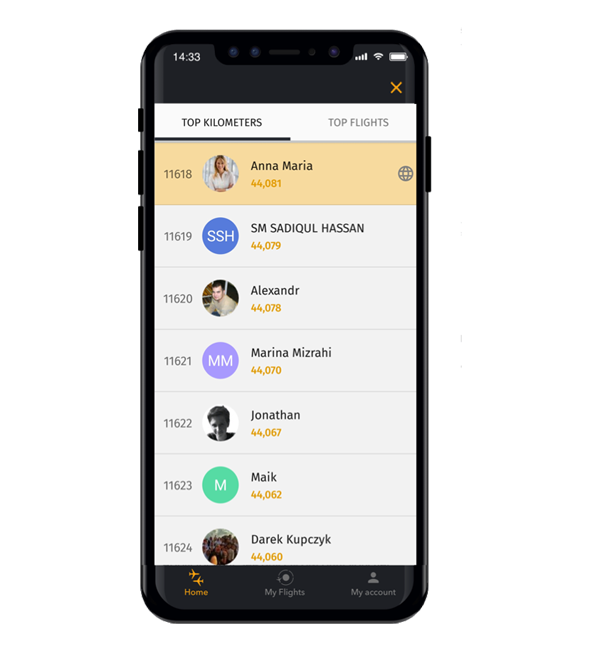 SEI SOCIAL
Vergleichen Sie sich mit anderen Nutzern und erreichen Sie die Spitze unseres Leaderboards nach geflogenen Meilen und der Fluganzahl.
Aktuelle Bewertungen durch Nutzer
Great! It brings all the information about the flight and is always up to date, you can also see your route to the airport and the traffic information.
l like the way this App provide the essential info to a traveller .e.g, flight schedule & airport details. Even provide some travel tips at the country of dep. & arr. which is the most useful info for new travellers .e.g, how get SIM card at the airport before leaving the airport of arrival.Tks
All your important information in the one app. Little things like a notification saying that the gate is open are unexpected, but thoughtful. The ads from the retailers at the airport ate well executed and not intrusive.
Almost always accurate, and pretty good at updating information quickly as it changes. General information and maps of the airport and terminals are extremely useful and surprisingly detailed!
Easy to navigate app. Used to track family members flight home to ensure they took off on time and organise pick up. Will use for own flight soon.
FLIO is a very good tool for passengers who are especially travelling to or through an unknown airport for the first time. It gives wonderful details of the facilities available and the modes of transportation to get to and from the airport. Plus the departures and arrivals live information is amazing.
Neueste Artikel aus unserem Blog