NEVER MISS A FLIGHT
Get instant updates for your flights: be the first to know about any delays, gate changes, boarding times and baggage claim belts with FLIO's real-time flight status system.
AIRPORT GUIDES
Find all the information you need at the airport: Arrival and departure times, gate locations, food options, the best shops, transportation, terminal maps ... we got you covered!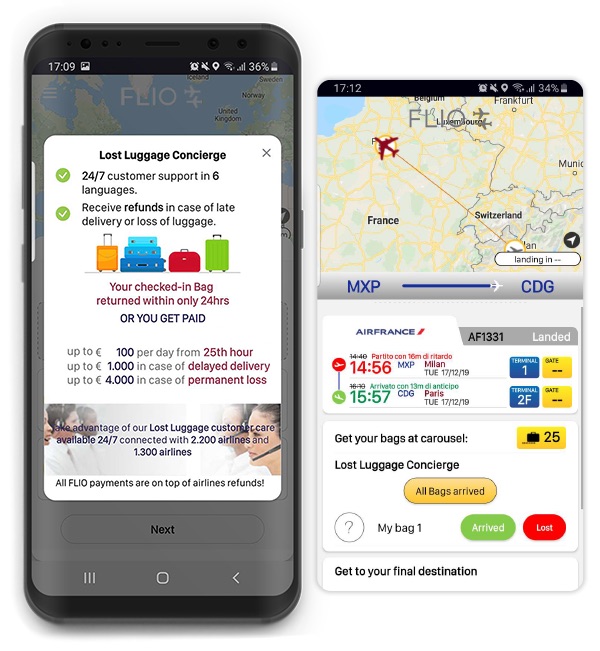 YOUR LOST LUGGAGE CONCIERGE
The safety of your luggage is no longer an issue! A 24 hrs, 7 days Call center available in 6 languages, will manage the return of a delayed luggage within 48hrs or you get refund!
SAVE TIME, GET INSTANT ACCESS TO VIP LOUNGES AND PARKINGS
Get access to over 1200 airport lounges and find the closest parking to your airport.