Discover the new update and read about all the tips to effortless travel!

Hello Flio's Users, we are very glad to announce you the new Flio update. Let's take a good look at all the features that are waiting for you!
Flight Tracker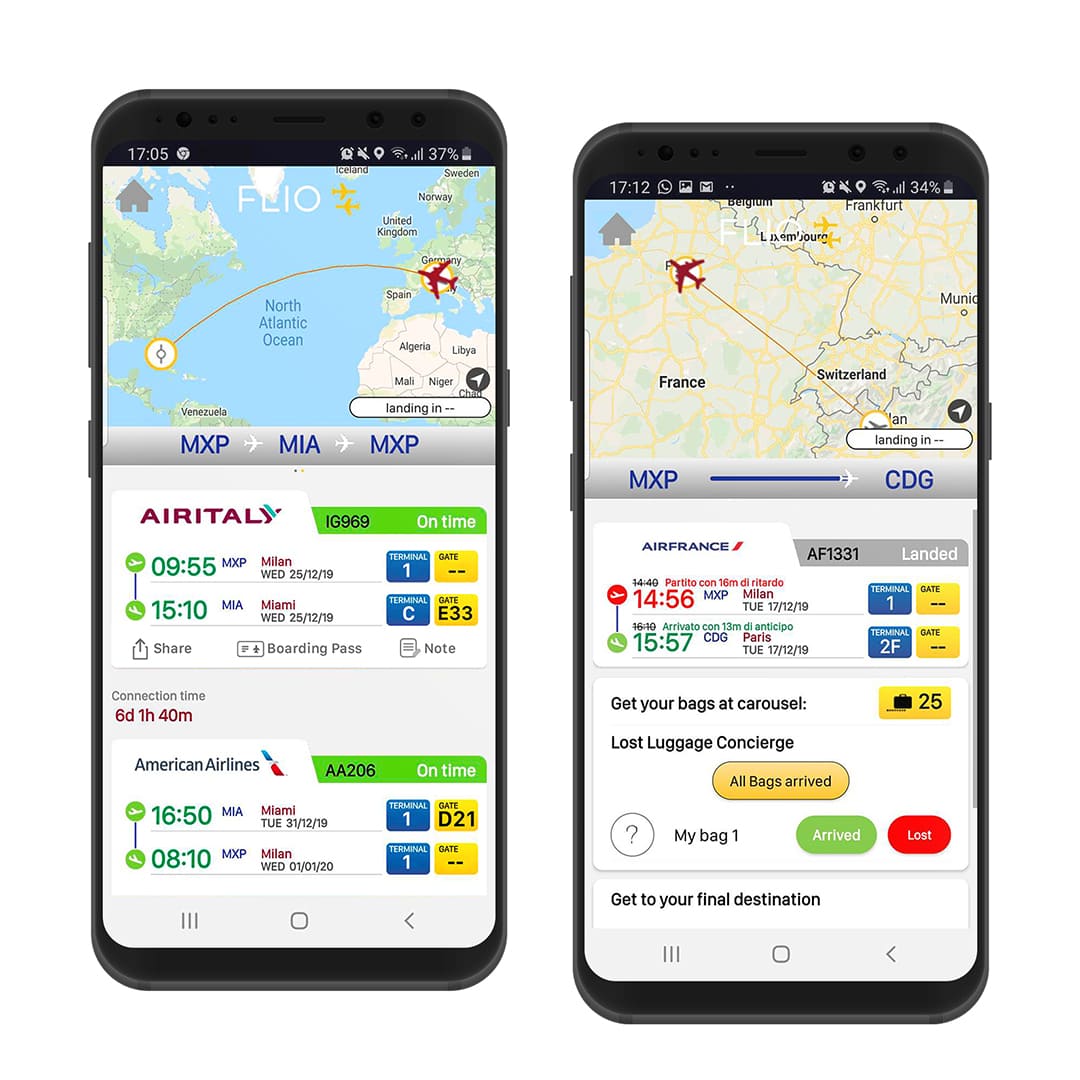 With Flight Tracker service you can get all the information on your flight, from check-in to boarding. A Digital Concierge that will update you in real-time on the status of your flight and will let you know any delays or gate changes.
How does this service works?
Select your flight

 Upload your boarding pass

Calculate the time to reach the airport with our Integrated GPS navigation service and pre-loaded departure airports

Share your real time itinerary with your friends and family
With Flight Tracker you can also check your incoming flight and follow your plane to discover if it is on time. You can even find out some curiosities about the model of plane you will be flying on. After your trip you can book a private car directly from the app with Uber and Lyft.
Airport Info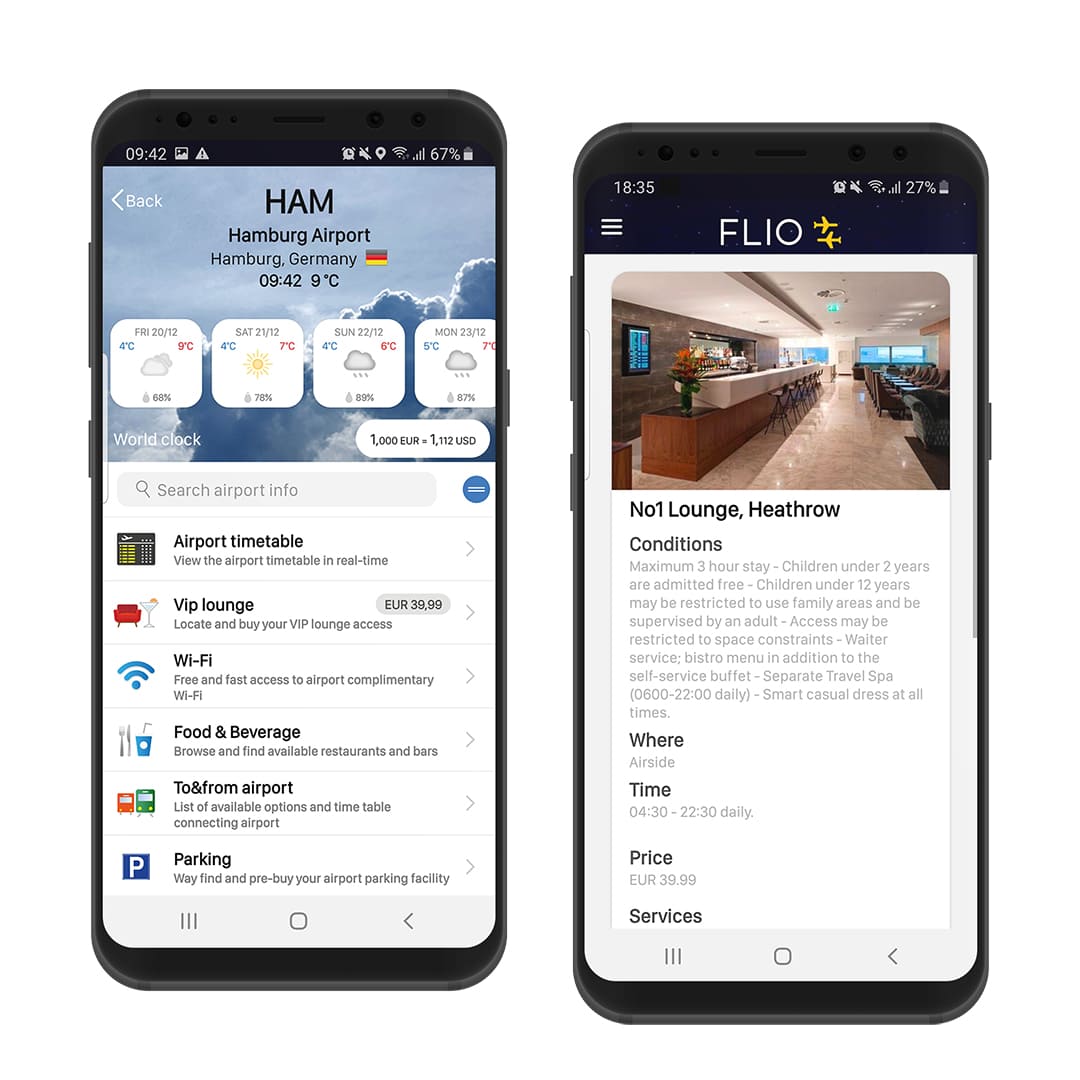 The Airport Info service allows you to know everything about your airport and experience it with all the information you need, from parking to relax areas. 
Thanks to these features you will be able to discover the nearest parking and the waiting areas in the airport. You'll find restaurants, shops and much more while you wait for your boarding.
Using this service you can:
Check the timetable of the airport and see all the flights
Buy your fast track to avoid the lines and be the first at the security checks
Check out all of the available restaurants and food stores while you wait for your boarding. Book your exclusive VIP lounge
So you can now lay back, relax and enjoy the rest of your wait!
Lost Luggage Concierge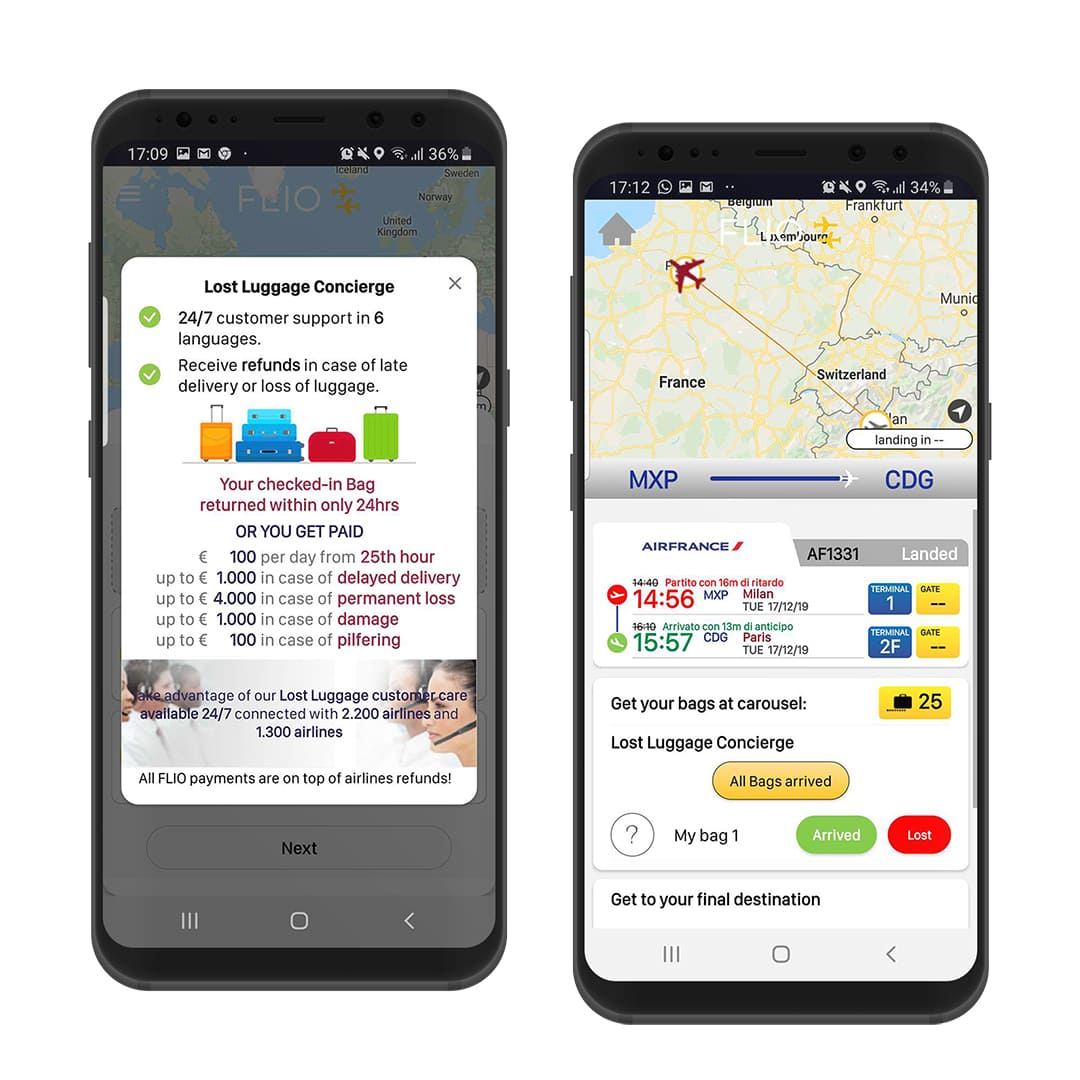 Are you afraid of losing your luggage? No problem! The safety of your luggage is no longer an issue with Lost Luggage Concierge. Another new service ready for you.
How does it work?
Lost Luggage Concierge is very easy to use, you only have to take a picture of your suitcase, upload it in your App with all the information needed and then associate it with your flight. From that moment your suitcase is protected!
After your trip you can check the baggage carousel number in the App and inform us if your baggage is lost. You'll have a 24-hour assistance, protection and insurance in the event of theft and loss.
Our customer care will contact you to guide you and give you full support to track your luggage. We keep your luggage safe and refund up to 4.000€ in case of permanent loss.
FLIO is available on Google Play.