Last week, we were delighted to announce that we've partnered with Hamburg Airport (HAM). One big benefit for travellers from this kind of partnership, is that it means we can give you even more accurate flight information – so you can plan your travels better, and relax more in the airport.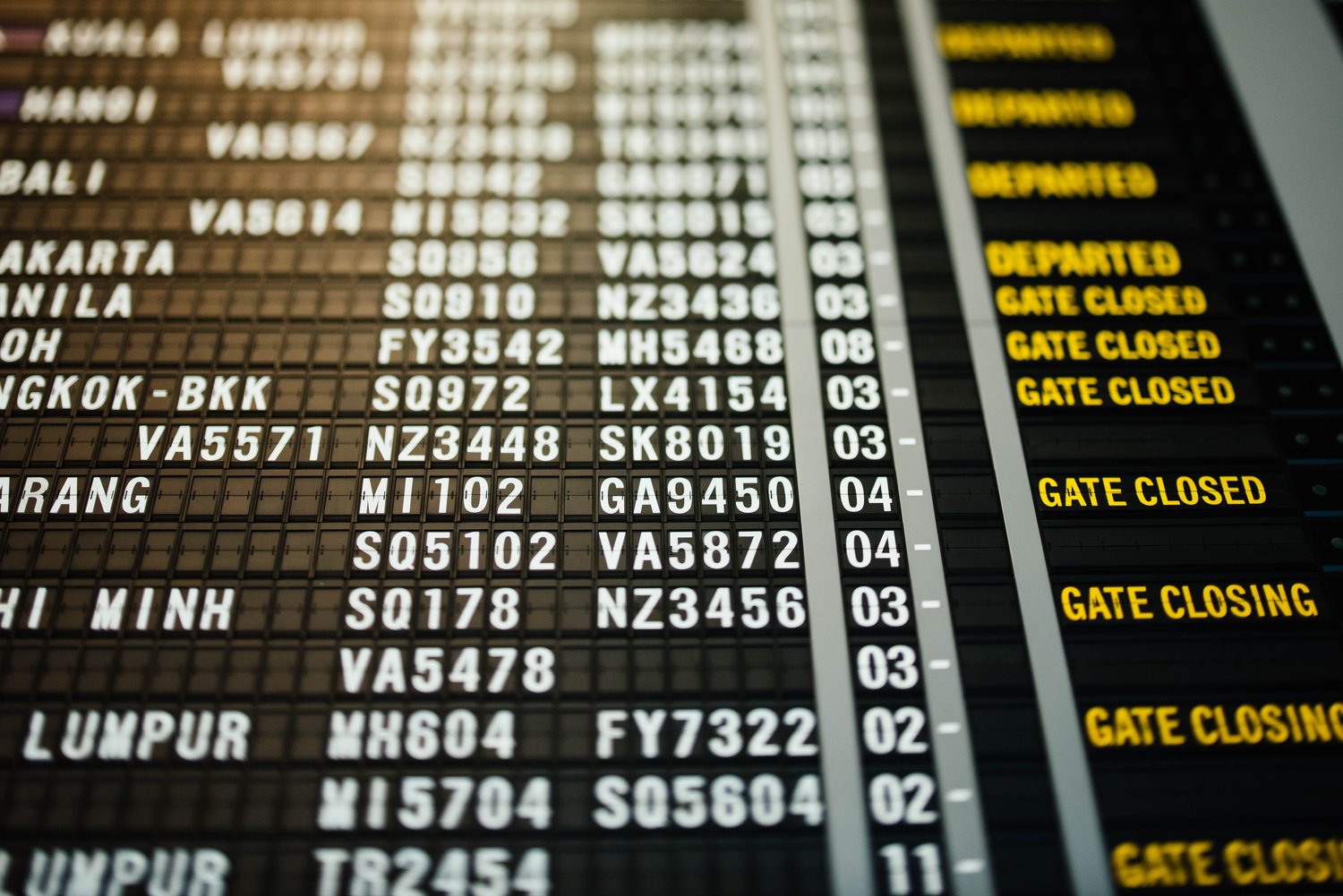 How FLIO's killer feature can help you catch your next flight? Here, we give you a closer look at our flight tracking feature. Why use it, how to use it, and how we make it happen – including some good news for Lufthansa customers and travellers in Sweden.
"When FLIO partners with an airport, our
information there is extremely accurate –
you might hear about a gate change
before it's even announced."
Why track your flights with FLIO?
FLIO started in 2014 as an app offering airport tips and connection to Wi-Fi. But, since flight tracking was added in September 2017, this feature has rapidly become a traveller favourite. In only ten months, it's become our most-used feature. We think this is why…
No more checking airport screens/the internet
When you enter your flights into FLIO, you'll get automatic notifications from us when there's a change to your flight, whether it's been delayed or cancelled, and you'll see your boarding gate number as soon as it's announced – saving you frantic trips to the nearest screen. This information can be more accurate than that coming from other sources…
Plan better with more accurate information
We're often asked, "Why do I need to come to you when I have X app?" As you'll see below, our information is often more up to date than that of other sources, including your airline. This means:
You can stay in your seat longer at your boarding gate
If it's a long delay, you may find out about it before you set off for the airport – so you can spend more time with family or friends, or catching up on sleep in your hotel
You can relax, knowing you'll be the first to know if there's any change to your flight – then when your gate is announced, you'll be the first in the queue at the gate
Save space on your phone
You no longer need to overload your phone with airline, airport, or flight tracking apps, as you'll find everything you need in FLIO: plus all the other features we bring you, like discounts, lounge and parking booking, layout maps, airport tips and detailed information about how to get from the airport to your hotel.
See where you've been
We map all your flights on a global map, so you can get a quick overview of where you've been, how many miles you've travelled, and (if you're the competitive type, or just wonder if you travel more than most) you can see where you stand in FLIO user rankings.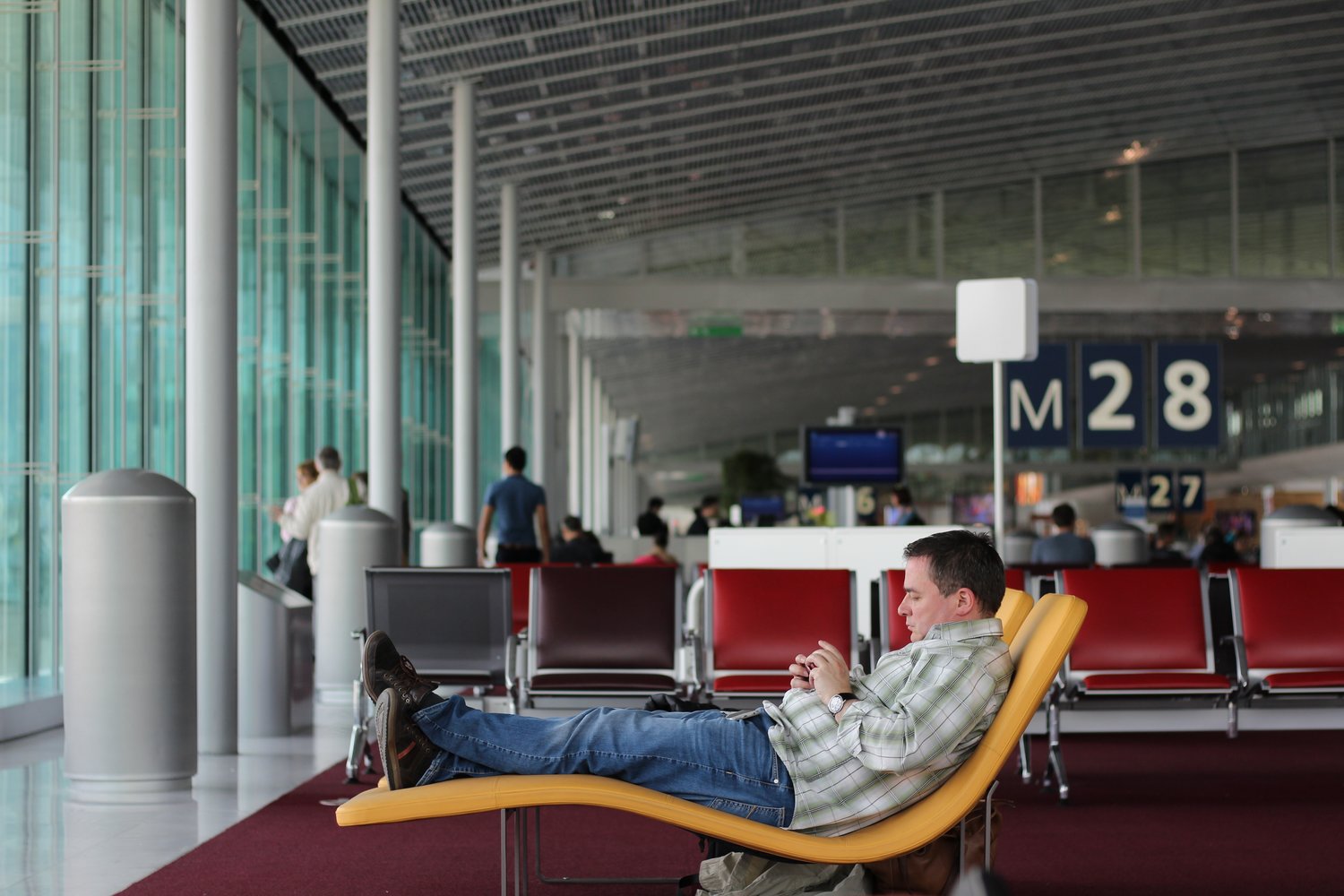 How does FLIO flight tracking work?
You can simply open FLIO, go to your airport and check 'Departures' for the latest flight information. When you're near an airport, this will appear at the top of your home screen. For ease though, we recommend entering your flight into FLIO.
In Android, scan the barcode on your boarding pass (in print or on a screen), and your flight will automatically be added to your flights list. You'll then get automatic alerts about your flight status, whether it's on-time, delayed or cancelled. You can also just add your flight to your Google calendar and it will automatically go into your FLIO account.
These features will be coming to iOS soon, and we're looking into integration with Apple Calendar.
How do we do it?
We're also often asked this. We get our flight information from multiple sources. We have several leading providers of flight information sending us their data, and we choose the most accurate for your push notifications. We also partner with airports. This makes information even more accurate as it comes direct from the source. So far, we've partnered with:
This list is growing all the time, and our ultimate aim is for all our information to come directly from airports.
We'll also soon be integrating flight information from Swedavia, the company that owns and operates the major airports in Sweden, and will be getting real-time information from Lufthansa Group, which includes Lufthansa, SWISS, Austrian Airlines and EuroWings
What do airports and airlines get out of it?
When we partner with airports and airlines, they also stand to benefit from giving us their flight information. Airlines then have a way to alert passengers immediately about gate changes, which can speed up boarding, improve departure times and reduce costs caused by the 'last passenger'.
Meanwhile, airports can keep passengers happy and less stressed having to run around looking for their flight information. Plus, the earlier they can tell people about delays, the more time travellers have to spend time spending in shops, pleasing their retail clients.
Flight tracking seemed like a natural extension to our offering, but even we were taken by surprise to see how much FLIO users love using it. We hope you find it useful too. And remember, we're always open to your ideas for improving your airport experience. Just email hello@flio.com with your suggestions.