The USA is home to some of the busiest airports in the world, including John F. Kennedy International Airport in New York and Los Angeles International Airport in California. These airports serve not only as gateways for domestic and international travel, but also as airline hubs for big carriers like Delta and United Airlines. In order to serve their traffic coming from large amounts of passengers, they have been designed to provide a wide supply of shopping and eating possibilities as well as various amenities and passenger services. Whether you are stuck on a long layover or shortly passing through the airport, we've created a list of some of the best things to do to keep yourself entertained at the 10 busiest airports in the USA.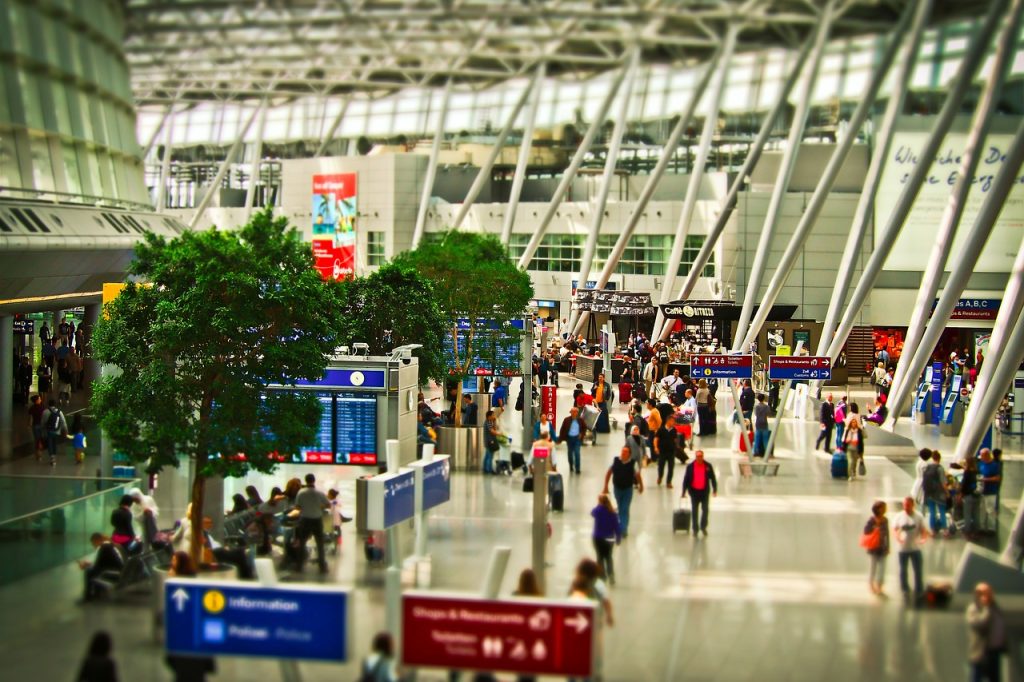 Busiest airports in the USA – the top 10 list
Here you can see the top 10 list of airports in the USA sorted by total passengers in 2017. 
1. Hartsfield-Jackson Atlanta International Airport (ATL) – Total passengers 2017: 103,902,992
2. Los Angeles International Airport (LAX) – Total passengers 2017: 84,557,968
3. O'Hare International Airport (ORD) – Total passengers 2017: 79,828,183
4. Dallas/Fort Worth International Airport (DFW) – Total passengers 2017: 67,092,194
5. Denver International Airport (DEN) – Total passengers 2017: 61,379,396
6. John F. Kennedy International Airport (JFK) – Total passengers 2017: 59,345,421
7. San Francisco International Airport (SFO) – Total passengers 2017: 55,832,518
8. McCarran International Airport (LAS) – Total passengers 2017: 48,500,194
9. Seattle-Tacoma International Airport (SEA) – Total passengers 2017: 46,934,194
10. Charlotte Douglas International Airport (CLT) – Total passengers 2017: 45,909,899